In just a few short weeks Easter will be here. In addition to the religious observance of the day, many families love to create and give their Easter baskets that they have made themselves. It is so easy to put together items that go together that the other person will love.
If someone you love is a Duck Dynasty fan, you can create your own Duck Dynasty themed Easter basket.
First, you need to start off with the right basket or vessel. Here are some ideas:
Each Camouflage Gift Box measures 6 3/4 inches long x 5 inches tall x 4 inches deep and is made of cardstock. They cost $1.49 each.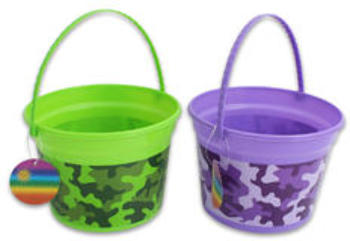 This is a two piece set and they measure 8x5.75x6.25 and come in lime green and purple. The set costs $1.68 for both.
Once you have decided what kind of basket you want, then you need to fill it with all things Duck Dynasty! Here are some small items that will add pizzazz to the jelly beans, chocolate bunnies and marshmallow Peeps.
More Duck Dynasty Easter Basket ideas to follow!